Frontend
for your Web3 Apps
Know React.js? Use Figma? You can build Web3 Apps using Quest. No special additional skills needed.

FRONTEND PERFECTION
Grow your
Web3 App
with the best user experience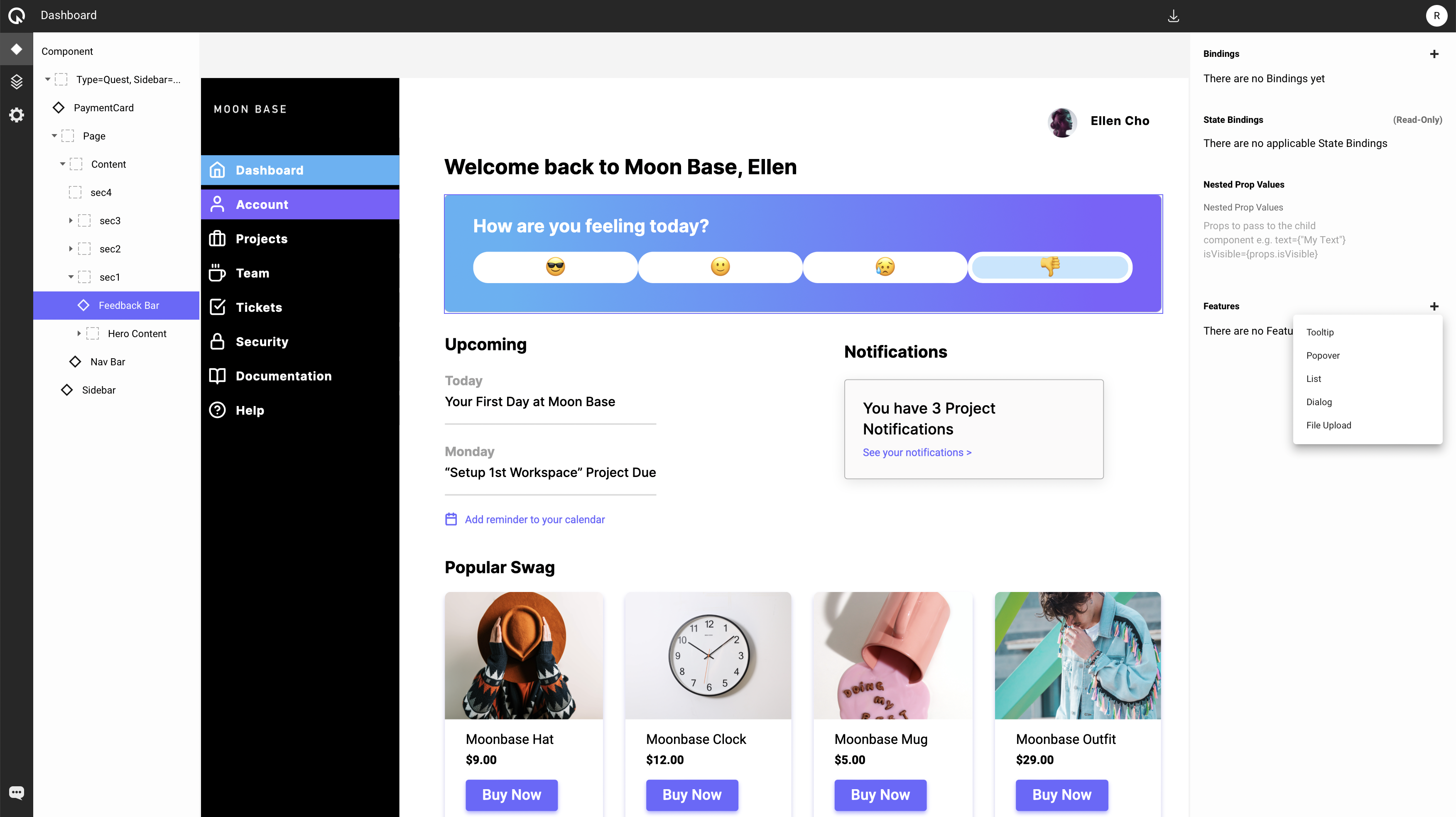 Stand out from the crowd
Build a high quality experience that conveys the brand value to your customers

Build trust
A professional, best-in-class user experience builds credibility and increases engagement

Iterate easily
Experiment, and A/B test as easily as prototyping

COMPLIMENT YOUR SKILLs
with the tools & frameworks that you already know and love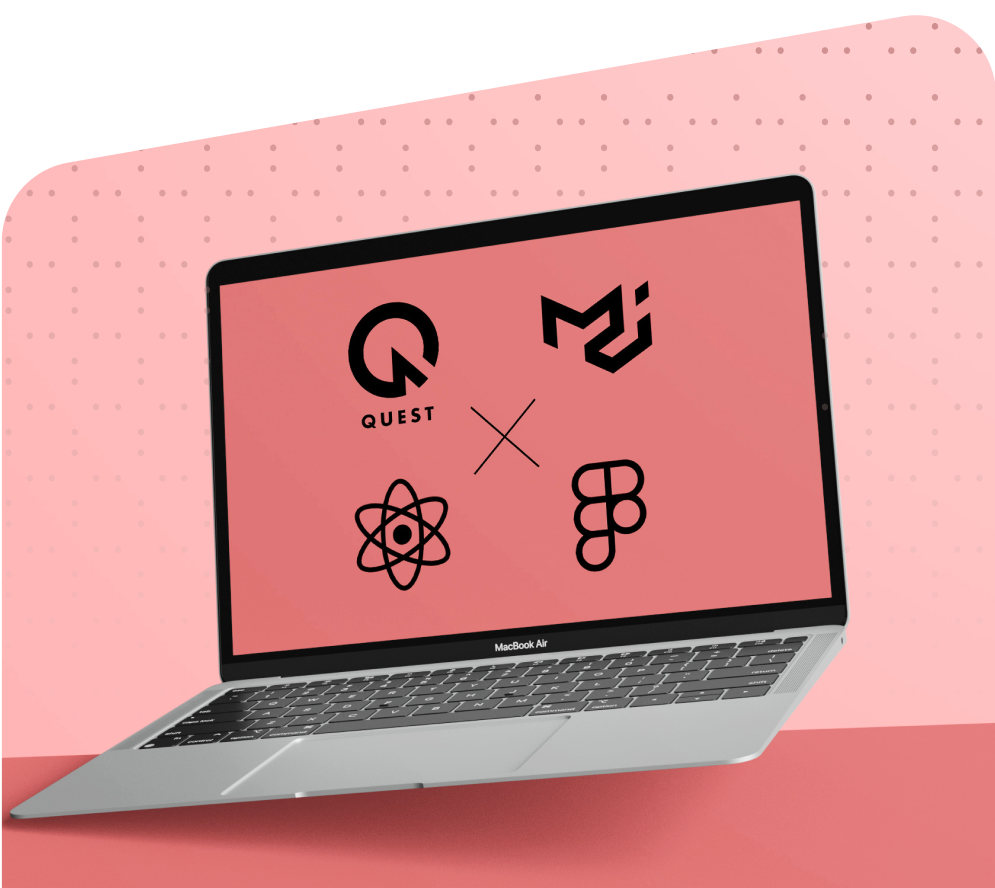 Design tool
Design in Figma, just like you did for Web2, and Quest figures out your design.

Code format
Export React.js code components that are clean and efficient - just as good as hand coded. Add any custom code and extend it as much as you want.

Deploy and launch
Use your own CI/CD pipeline just like you do today.

THE FUTURE of WEB3
Build Apps for:

FOCUS ON COMPOSABILITY
We are bringing composability to Web3 by porting the best of Web2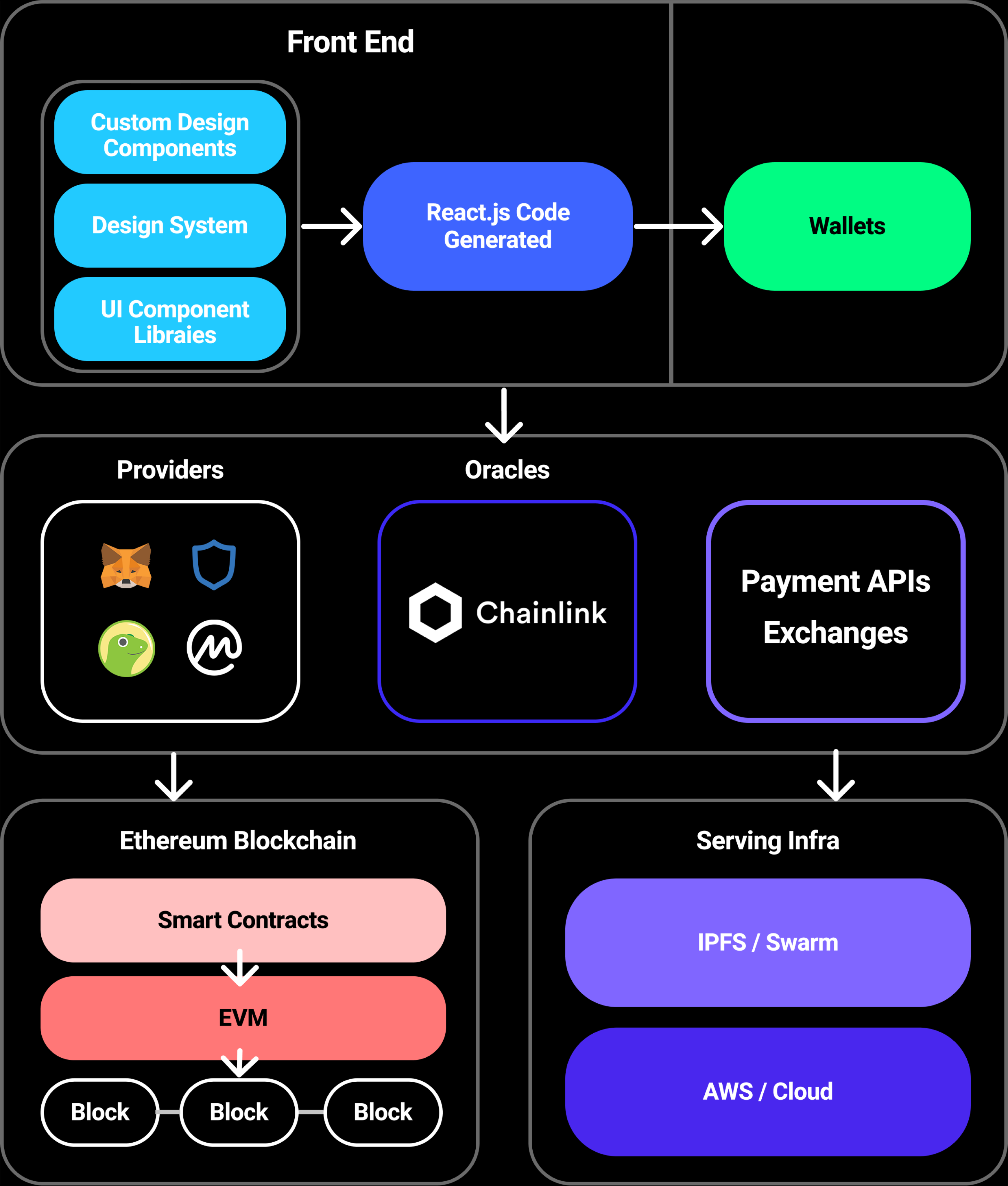 JOIN US
We're on Discord
Connect with us
on Discord and join a growing community of frontend Web3 enthusiasts.

JOIN THE FUTURE
Join the
future
& build Web3 products at rapid speed
The low-code movement is helping companies of all sizes remove redundant work. Quest enables you to build software products faster and go to market faster than ever.
Site designed in

Figma, built with

Quest, deployed with

NextJS