 VS

FUNDAMENTALLY DIFFERENT
Anima gives you prototype-quality code.
vs
Quest gives true production-quality code.
Both Quest & Anima convert design into code. Both start with Figma, then bring design into a web editor and allow you to export code from there. However, Quest is the new standard in building frontend for your React apps. Quest gives you clean, extendable components so you can easily build what you want.

READY FOR PRODUCTION
Clean, production ready code
Quest gives your team production ready code that is extendable. Anima was built primarily as a prototyping tool, so their generated code requires additional manual effort to make production ready must be redone if design gets changed.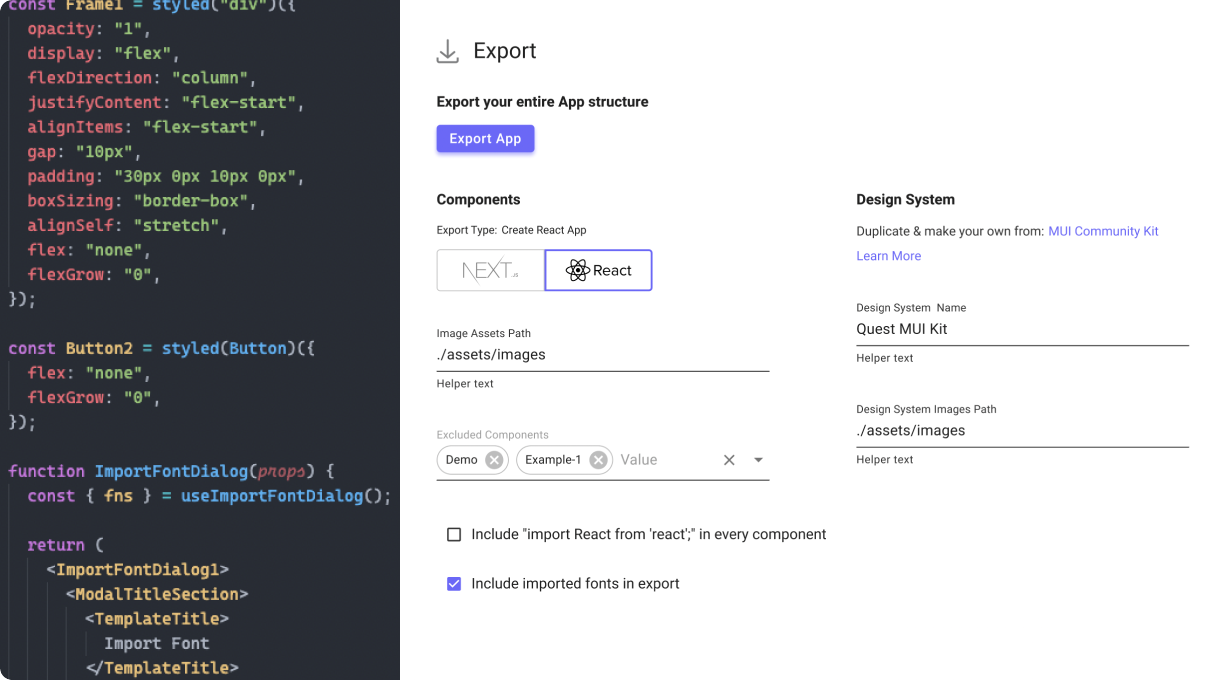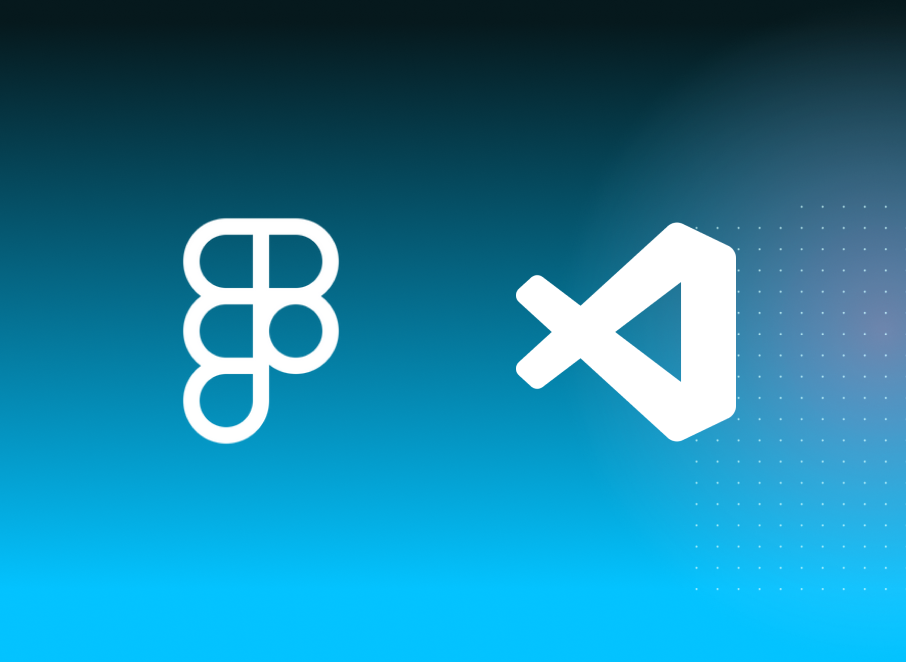 KEEP YOUR WORKFLOW
Keep the workflows that you love
Designers can continue to build in Figma, and developers can continue to use their favorite tools from code editors to the rest of the CI/CD pipeline (VS Code plugin coming soon). Teams don't need to fundamentally change what they do or learn a tool that interupts their flow.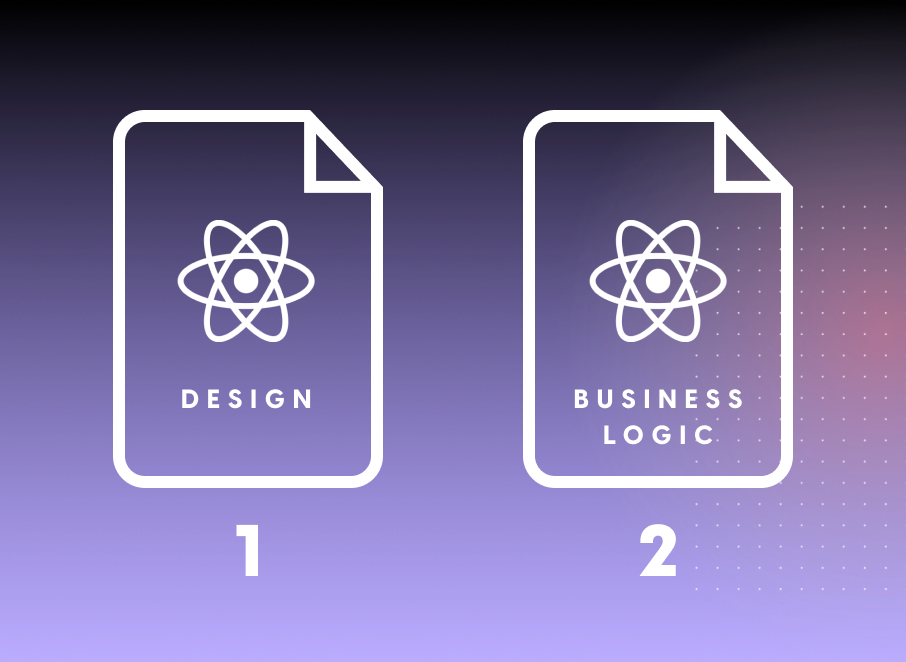 ITERATE FREELY
Separation of concerns
Quest generates separate files for presentation and business logic, so teams can work independently without overriding each other's work.

COPY AND PASTE COMPONENTS
Native support for MUI
Quest natively supports MUI. Simply style your components inside the MUI Figma file and copy and paste your components into your custom design. When you export custom designs into Quest, you'll get working, real versions you can interact with inside Quest. Support for other component libraries coming soon.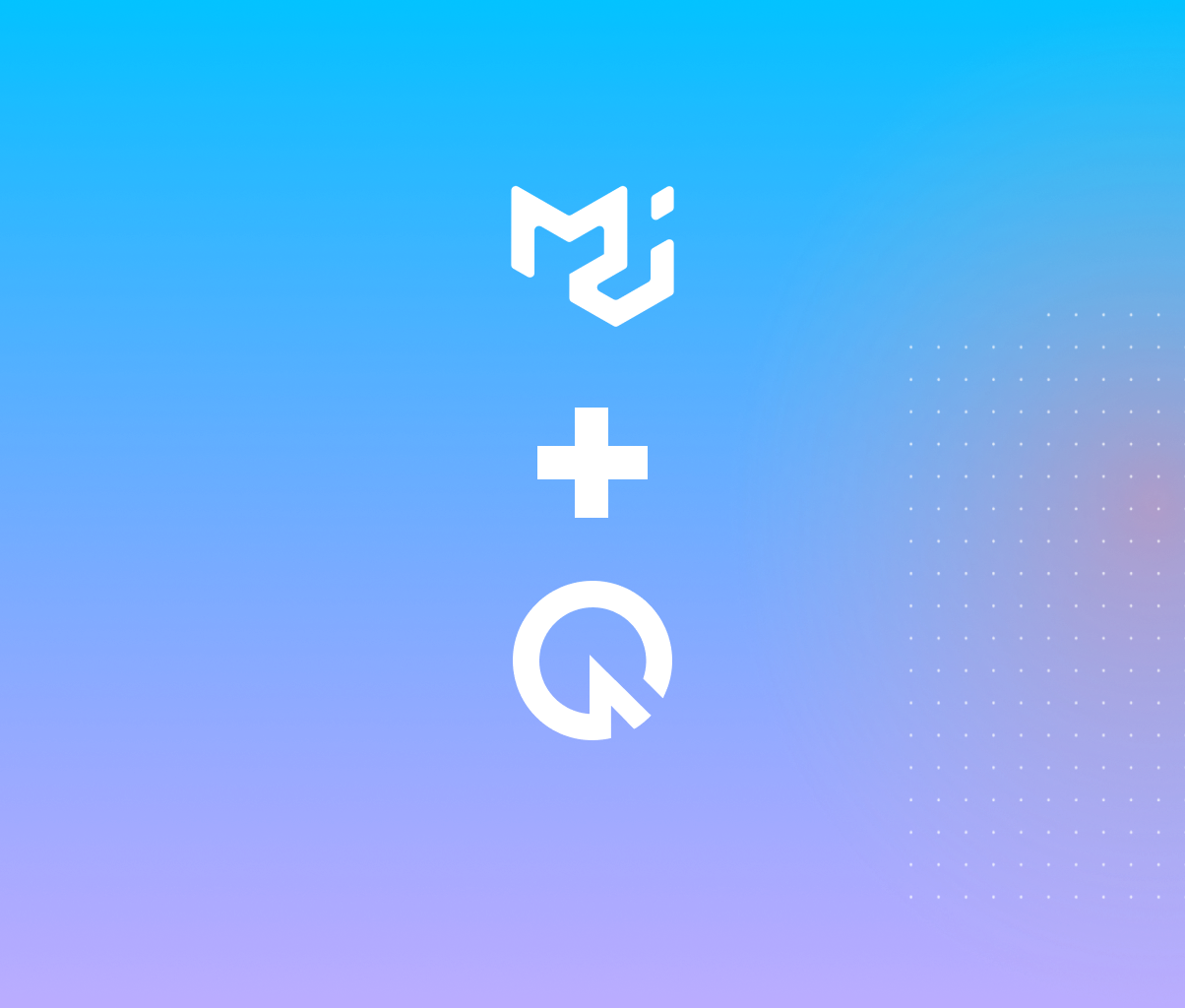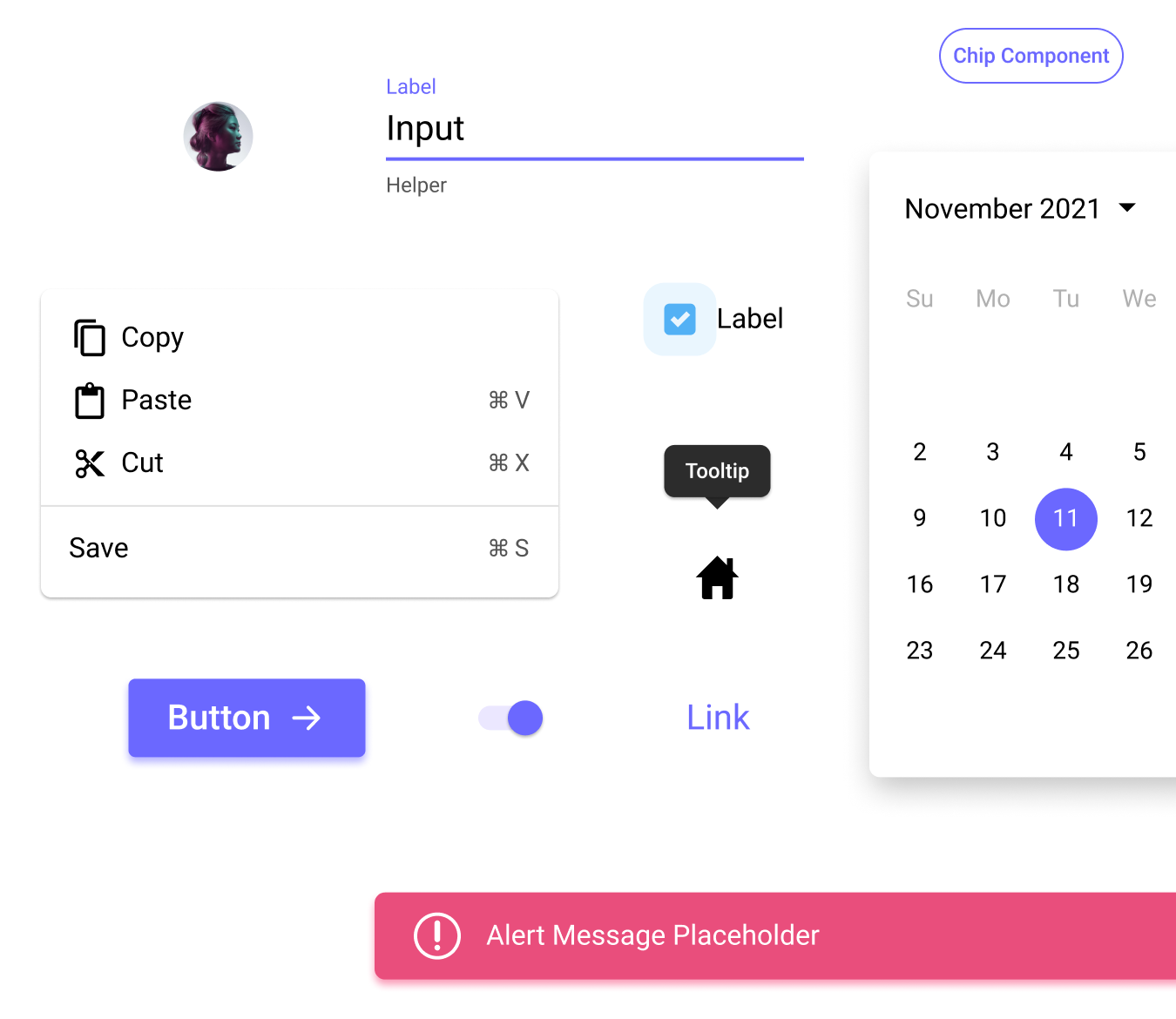 CUSTOMIZED FOR YOUR BRAND
Full support for design systems
Quest works with the MUI design system or even your own. Easily sync your design system to Quest for use in with your React App or use your own components that can be linked to your own design system.

THE FUTURE of frontend
Quest is here to change the way teams build, not just incrementally improve it. Most nocode tools and design-to-code tools ask you to throw away what you have and start over with new skills and processes. Quest's goal is to help you build faster and better using your team's own skills and workflow. Your team will become a pro at Quest in 15 minutes but it'll save weeks of development time. You can use Quest to build your MVP or just simply add new components to your existing product.
Built for the most demanding
product teams
Build new applications


Build new applications


Generates react.js code


Integrates with the design and dev tools you love


Add to existing applications easily


Design system support built-in


Component library support built-in (MUI)


Clean code with separation of concerns

Generates production-ready code



SCALES WHEN READY
Plans include a 14-day trial
Site designed in

Figma, built with

Quest, deployed with

NextJS